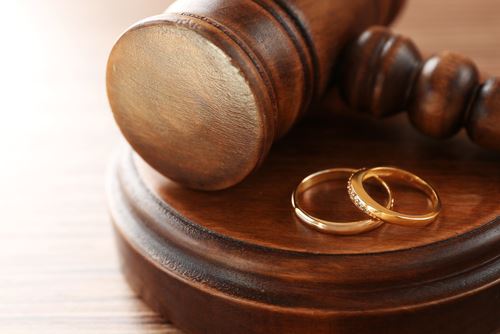 Having an open and honest conversation about a prenup is something not many couples do. Taking the time to do this early on, however, can lay down the necessary foundation of mutual trust. These first conversations are helpful to give both partners an opportunity to learn more about their relationship and whether or not they may have irreconcilable differences in life goals.
What is Addressed in a Prenup?
Many of the same key elements discussed during a separation agreement appear in a prenup, which covers a wide range of issues, including:
Financial assets, such as income, stocks, and bonds, as well as beneficiaries of pensions and IRAs
Property
Spousal support, child support, and child custody
Insurance
Lifestyle, including religion, children, and work
If a relationship fails, having a prenup means the issues most important to a couple have already been covered. Instead of negotiating a settlement during an emotional time, a prenup is constructed when two people feel generous toward one another, ensuring that neither party will suffer as a result of any ill feelings that may arise during the process of divorce.
The Prenup Myth
Prenups are deeply misunderstood in our society, which is why so many couples avoid them altogether. People often perceive a prenup as an expectation of failure, or a selfish bid to keep belongings separate and protected from the other spouse. These outdated myths continue to be perpetuated as truths, but they are not accurate, and certainly do not have to apply to you.
A prenup simply provides a safety net that is mutually beneficial for both spouses, crafting an agreement during a time of love and understanding rather than in the heat of a relationship's demise. The fact is that some couples may never need it, but the conversation itself will contribute to the enrichment of your bond and understanding of one another's needs.
Our West Des Moines Divorce Attorneys Can Guide You
Divorce happens and, when it does, it is important to have an experienced divorce attorney protecting your interests. At The Law Offices of Mark R. Hinshaw, we provide reliable and trusted legal advice to our clients throughout the divorce process. We thoroughly prepare each case and use every legal tool available, including negotiation and mediation, to help our clients complete their divorces in the most stress-free manner.
If you are considering a divorce, reach out to one of our West Des Moines divorce attorneys today. We will work closely with you and guide you through the process every step of the way.
Call us today at (515) 200-7571. We offer free consultations and serve families throughout the Greater Des Moines area.